The Call of Duty franchise recouped some of its lost charm with the Modern Warfare reboot last year. However, things really took off when Activision threw Warzone, their battle-royale mode into the mix. The game took off and became one of, if not the biggest hit of the year. And with Black Ops Cold War, Activision is hoping for another hit using the same formula.
Call of Duty: Black Ops Cold War is a direct sequel to the original Black Ops Call of Duty game. It features many familiar faces like Alex Mason, Frank Woods, and Jason Hudson. In addition to that, it returns to familiar territory with a cold war setting and also includes some actual historical figures like Ronald Reagan this time around.
Having said that, it is essentially the gameplay that everyone is the most excited about. The Call of Duty games have really taken a step up in terms of gameplay lately, especially in the multiplayer department. And, Call of Duty: Black Ops Cold War will continue to build upon that robust foundation.
Sadly though, as much as we like Modern Warfare, the release of COD Black Ops Cold War will also mark the beginning of the end for the game. And while Infinity Ward is still pumping content into the game, the focus seems to be shifting elsewhere slowly. Warzone, on the other hand, will continue to live.
Changes coming to Warzone:
Starting this week, you'll start to notice some slight changes coming to Warzone. After the Season 6 update, Activision has promised some additional future content that will help with transitioning the Battle Royale setting on to the next game. So, we could see some Cold War-esque changes to the map and guns as well. Before we get the full game though, we'll be getting a beta very soon, and here's a trailer for it.
https://www.youtube.com/watch?v=8o-kI11cAx4
Call of Duty: :
Much like the complicated equation for the official release of the game, the upcoming beta dates are also segmented into different audiences. If you don't know, Call of Duty: Black Ops Cold War has multiple versions. Some of those versions upgrade to the next-gen for free while others require a paid upgrade. In addition to that, there's also a lot of confusion surrounding the backward compatibility and pricing as well.
Activision didn't do any favors by not going for a streamlined process like Xbox Series X Smart Delivery either and it has just confused the masses about which version to get when the game comes out. Furthermore, with the release of digital and physical SKUs of both next-gen consoles, the disparity between different versions of the game grows even larger.
Black Ops Cold War Next-gen upgrades and versions explained
Beta Release Dates:
Call of Duty: Black Ops Cold War, as previously mentioned, has a staggered release. As Sony has the marketing deal with Activision for Call of Duty games, it wasn't a surprise when we found that the early Alpha for the game was going to be available for PS4 players only. And, things are not different from the Beta schedule either.
Call of Duty: Black Ops Cold War will have early closed beta access on the PlayStation 4 on October 8th and 9th. The catch with that, however, is that you need to have pre-ordered the game if you want to jump into it 2 days early. Or, you could also try to snatch a beta code from the early access beta keys giveaways that Treyarch is currently doing on its social media.
However, if you haven't yet made your mind up about whether you want the game or not, you can still access the Open Beta 2 days later on your PS4 between October 10th and October 12th. Others are out of luck though as they'll have to wait for an additional week if they want to jump into the open beta for Call of Duty: Black Ops Cold War.
If you're an Xbox or PC player and have pre-ordered the game, you can early access the crossplay beta early on October 15th and 16th. However, for PS4 owners, they can play with other platforms on those dates regardless of whether they have pre-ordered the game or not.
In addition to that, right after the crossplay early access beta ends, the final open beta will begin. This Call of Duty: Black Ops Cold War Beta will be available to all the players across all platforms including the PlayStation 4 owners as well.
How to download and play Call of Duty: :
Assuming that things are set in a similar fashion to how they were for the Alpha test, players will have ample time to download and get set up for the Multiplayer Beta when it rolls around.
Since there will be more content in the beta as compared to the Alpha, we can expect the size of the game to grow as well. So, we could potentially see downloads go well over the 40 GB mark. Hence, it would make sense for Activision and Treyarch to roll out the downloads earlier with the access coming later.
Check out this link to find out more about when you can pre-load the Beta on your preferred platform.
In order to download, all you have to do is to go to the store on your platform and search for 'Call of Duty Black Ops Cold War Beta' and you'll be able to add it to your library and download it.
What will be included in the ?
While the Alpha was pretty barebones and focused on a handful of mechanics and game mode selection, it still gave a pretty good idea of what the game feels like. From my personal impressions, it feels like the game builds on what made the original so good and the gunplay felt smooth and snappy. However, a lot of people did complain about the strange skill-based matchmaking and Treyarch has promised to fix that as well. 
New game modes and maps:
As for the content itself, the Alpha came with four different modes and five different multiplayer maps. This time around though, we can expect some new maps as well. Call of Duty Black Ops Cold War Beta will reportedly include a brand new map Cartel as for both Combined arms and multiplayer. This means that the map will be playable for 6v6 and 12v12 matches.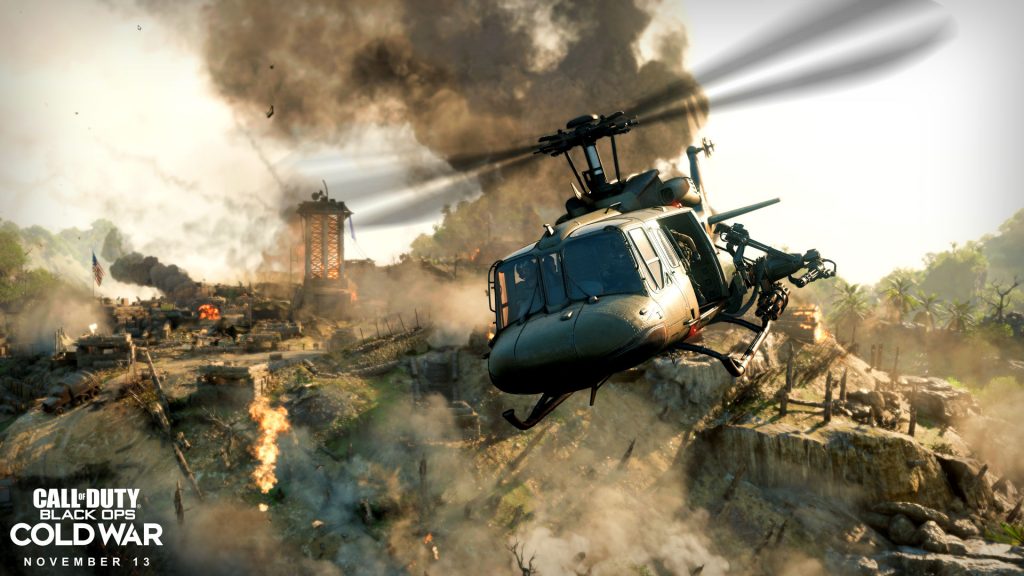 We are also getting some new game-modes in the beta release for the game other than the likes of team deathmatch that weren't previously included within the Alpha. These include the likes of VIP Escort, Combined Arms: Assault, Fireteam: Dirty Bomb. Furthermore, as was the case with the Alpha, the Gunsmith will also be back offering a full range of weapon customization to the players.
Other additions:
As for the gameplay itself, Treyarch has promised that the Beta will feel like 'a whole new game' and we can expect some pretty hefty changes to the actual flow of the game itself. That is to be expected though as developers continue to optimize and finalize the game before release.
We have a brand new ping system that will help massively with communication with your teammates. In addition to that, for the first time ever, we're also getting a FOV slider on consoles. This means that players will be able to adjust their field of view and essentially see more of the game on the screen at a time. The HUD is also getting an upgrade with you being able to toggle different elements on or off.
And, while we haven't had any confirmation of the Black Ops Cold War Zombies mode being included in the Beta, it isn't entirely out of the realm of possibility. Activision did reveal the Zombie mode earlier this week so this could build-up to that as well.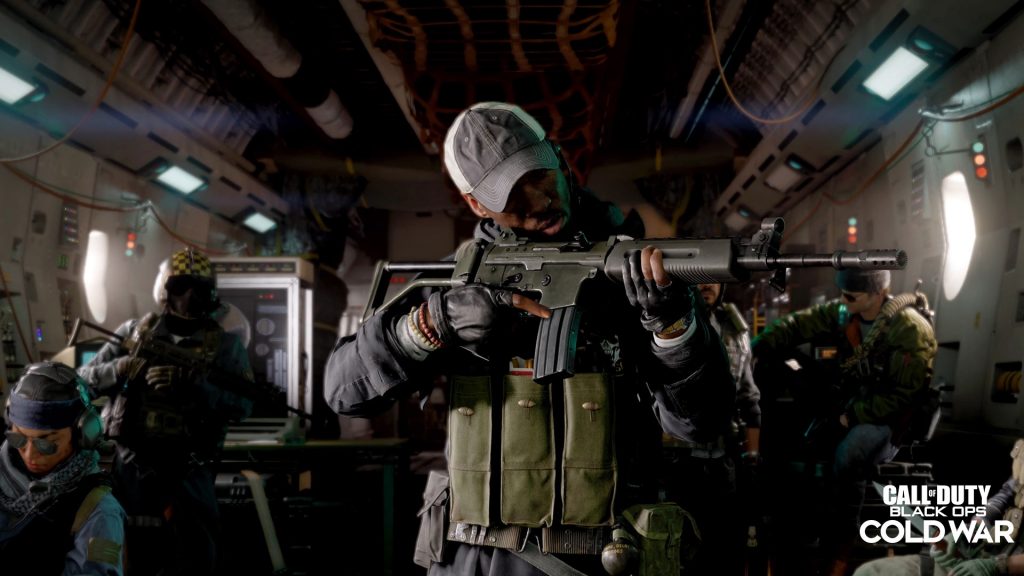 Don't expect anything related to the Battle Pass just yet but we do already know that we have unlockable characters, weapon skins, player skins among other things. The field upgrade and equipment will also be similar to the Alpha. Furthermore, we can expect some tweaks to the weapon balancing like the sniper rifles.
We could also see Dead Ops Arcade making a return to the game, arguably with some sort of terminal within Warzone. And, talking about Warzone, while it would've been fun to get a taste of what the future of Verdansk would look like with Black Ops Cold War, we probably aren't getting it until it is officially rolled out within Warzone itself.
Conclusion:
Overall, it seems like PlayStation 4 players will be getting a preferential treatment here which is understandable considering the deal between Activision and Sony. However, you probably won't be missing out on much if you're on another platform in terms of beta content. As for the full game release, that's another story.
You can check out the full patch notes for Call of Duty: Black Ops Cold War Beta right here.
Call of Duty: Black Ops Cold War comes out on the PS4, PS5, Xbox One, Xbox Series X, and PC on November 13, 2020. You can pre-order it right here.