The talk of a zombie mode coming to Call Of Duty: Warzone has been going on for a while now. Activision has dropped in some images and trailer once in a while. Players have been busy with numerous theories about a plot. in short all of the community playing Call Of Duty: Warzone was asking for a zombie mode. Well, Activision finally delivered they posted a new trailer recently which unveiled a new event called Haunting of Verdansk.
Zombie mode is something that has been there for a long time and the fact that it was missing for Call Of Duty: Warzone and Modern Warfare was upsetting for a lot of players. Therefore Activision had numerous requests for a zombie mode and it looks like it's finally here. The big Halloween event in Call Of Duty: Warzone kicks off today. With it comes one of the most requested features in the game since the battle royale launched back in March.
The game publisher Activision confirmed this news with a trailer last night. The trailer showcased a limited-time Zombie Royale mode and with it a lot of other new things geared up for Halloween event.
Besides playing against zombies in The Haunting Of Verdansk event players can also find hidden Easter eggs and other spooky treats. In addition to the new game, mode players can also dress up as famous characters of horror films. Infinity Ward has included skins from Saw and Texas Chainsaw Massacre. Here is the full trailer if you missed it by chance.
Well, the new zombie mode does look a lot scary from the trailer, lets hope it is as good as it looks. Activision has made an interesting new game mode. They explained that while playing in this mode once players die they will spawn as zombies instead of going to the Gulag. Once you spawn as a zombie you cant use weapons but your character has more agility and increased mele damage.
Also Read: COD Black Ops: Cold War zombie mode details 
Playing as a Zombie:
Gameplay as a zombie is also a lot interesting. While getting kills might be difficult in this style it is rewarding nonetheless. You can turn back human by getting kills. Every time you get a kill as a zombie a syringe shows up on the dead body. Collect two of these syringes and your player can parachute back as a human. The last squad with a surviving operator wins the match. the whole game mode takes place at night which makes it even scarier and exciting.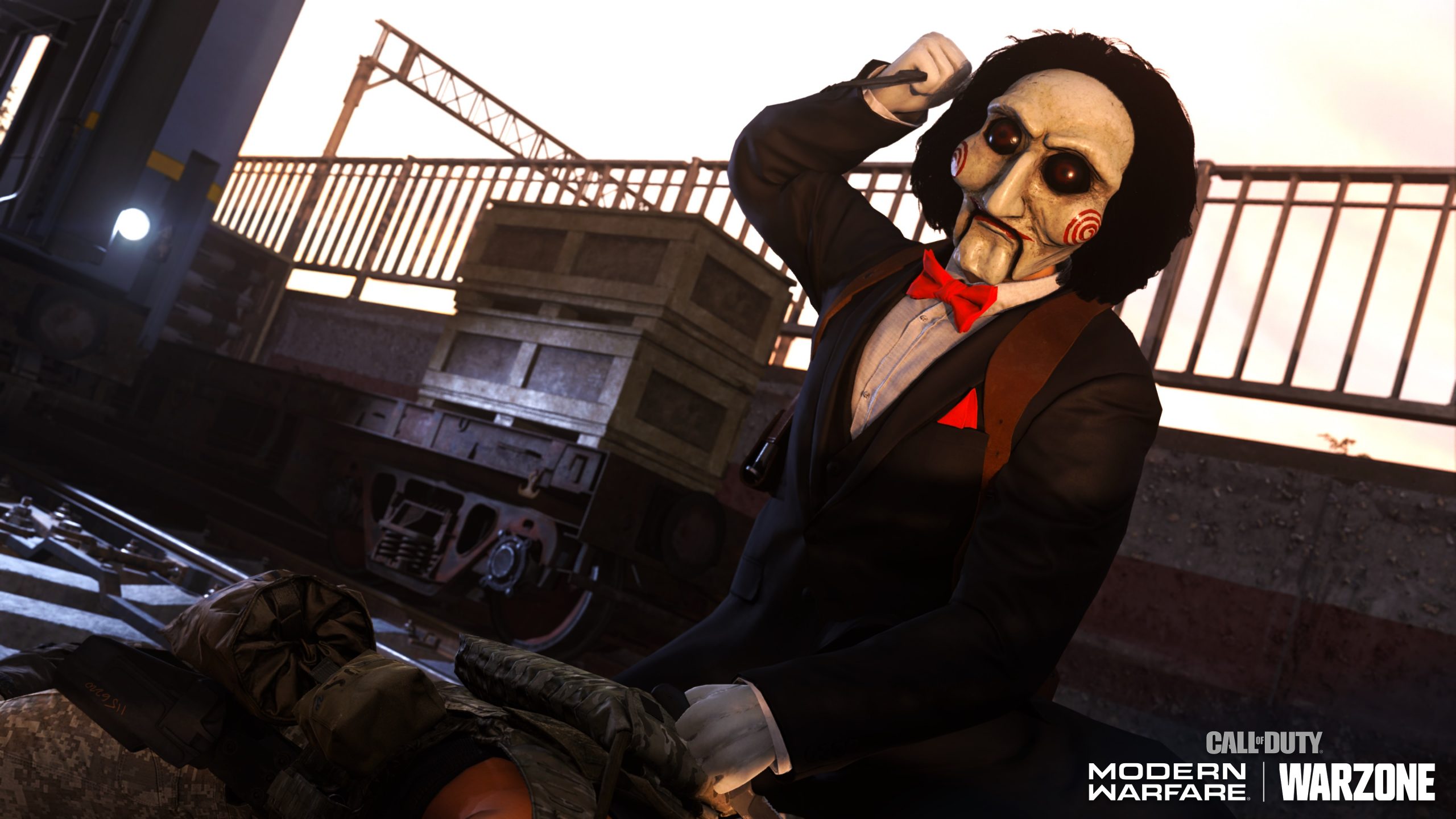 Coming to other new features players can also look for Trick or Treat supply boxes during the match. These boxes will contain special items for the squad like gun charms and calling cards. Players who find all sixteen of the hidden supply boxes will get the Pumpkin Punisher legendary assault rifle skin. All these new features show how great this new season is going to be for the gamers.
Although Zombie Royale is the most interesting and awaited game mode there some other small improvements as well. Haunting of Verdansk brings new content to both Call Of Duty: Warzone and Modern Warfare. The standard battle royale game mode is also going to feature dark mode in the game now. This means that this battle will also take place at night giving players a new style. For Modern Warfare players Activision has got Onslaughter, a game mode in which players work as a team to seize control of a Juggernaut suit.
The updated game modes will be available for players to download today on PS4, Xbox One, and PC. Make sure to check around 10 am PDT and jump right into the new game modes.