The all-new PlayStation 5 is supposed to launch tomorrow, and Sony has given an option in their console to make sure you don't miss out on the event.
PlayStation 5 release has been anticipated for a long time in the tech and video gaming community. Sony has teased the audience in the past with pictures of the all-new controller and the new features that people might expect from the latest revision of the most popular gaming console. The device is rumored to feature groundbreaking upgrades over the last generation, like the better cooling solution, faster storage, more processing power, and better VR experience.
Previously Sony had announced that the PlayStation 5 launch would take place on Thursday, June 4, at 1:00 pm Pacific time. The event was also supposed to announce the next installment of the widely famous game "The Last of Us," which had broken all the past pre-order records of the company. The tech community was all hyped up for the big event, then came the bad news. Sony postponed the launch event because of the social situation in America.
ALSO READ: How to Jailbreak PS4 and Should you be doing it?
With the ongoing Black Lives Matter protests, people were not expecting the event to return soon, but then Sony came forward with another announcement. The event is now supposed to take place on Thursday, June 11 at 1:00 pm Pacific time, it is called The Future of Gaming and will feature releases of some all-new games alongside the new console.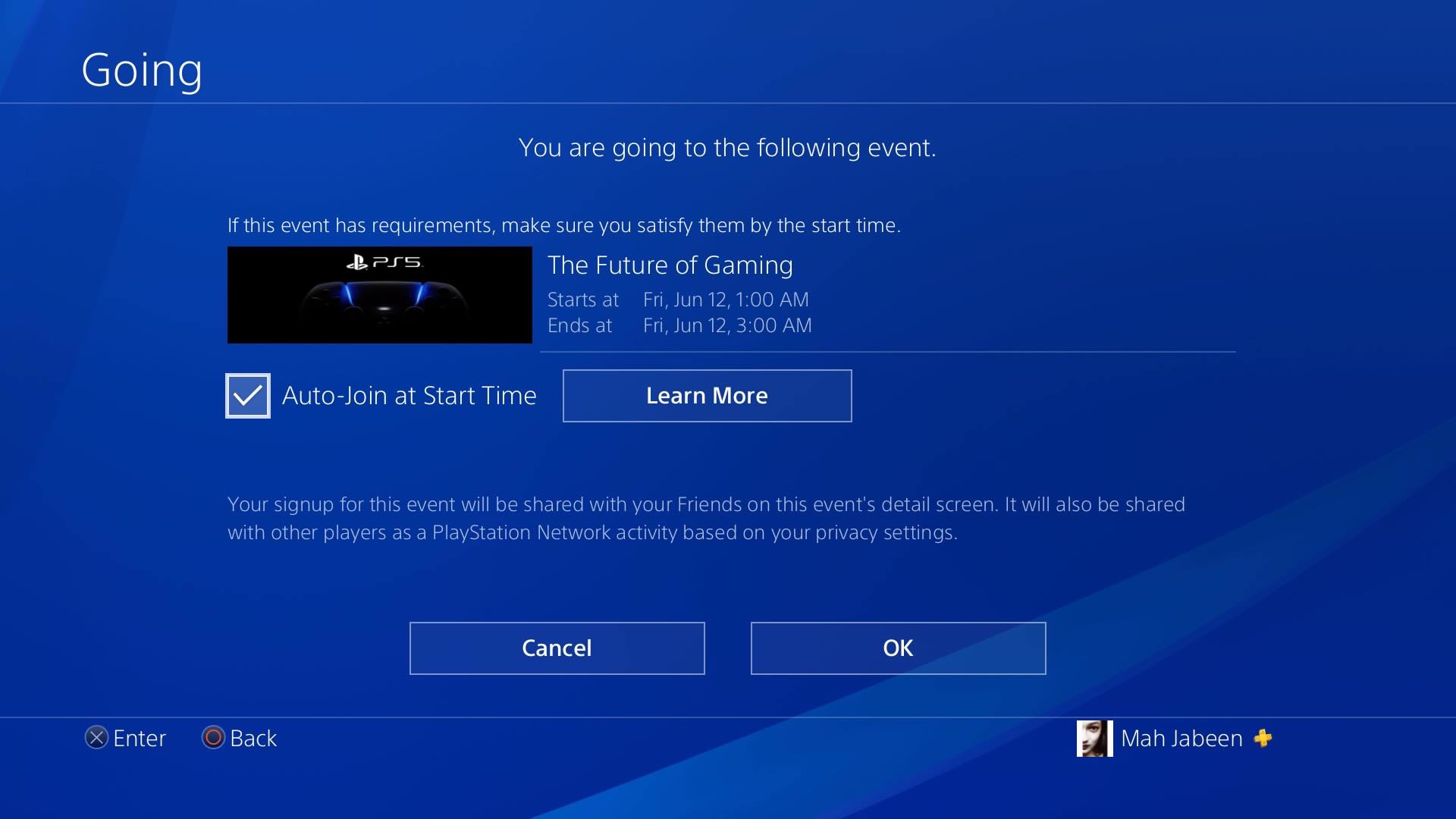 Here's how you can turn watch the entire event right on time.
Navigate to the Events tab on your PlayStation 4 from the top media bar. There you can see the Future of Gaming event listed. Select and sign up for the reveal event. This will give an option for auto-start to make sure to enable that. This ensures that no matter what task you're doing on your console, once the event broadcast starts, it will stop that and switch to live feed. In case you've switched off your console, this feature will automatically turn it on hence making sure you do not miss the big unveiling.
The event will be similar in format to the PS4 launch. The event is supposed to be an hour or two long  . Along with the new design and performance of the console, we might be able to see some gameplay of the newly announced games.