Valorant is an online multiplayer game. Valorant is developed and published by Riot Games. The game was released as Microsoft Windows only on June 2nd, 2020. Valorant is a tactical game. The plot is set in the near future, where players are agents from different civilizations and play in a team. After its release back in 2020, Valorant was affected by glitches and bugs.
These were resolved over time. However, recently people have been complaining about connection errors while playing. Due to this error, they are unable to load the game. If you are facing this issue, you are at the right place. Following is the list of methods you can try to resolve connection error in Valorant.
Read our Valorant Review here!
Restart Valorant, Reboot PC for increased performance
The first thing you should try to resolve this error is to restart your game. The reason is that sometimes system memory could be corrupted. Unwanted tasks running in the background could disrupt the game experience. Closing the game may help to end this process. It also gives a fresh start to the game and helps to resolve the error. Close the game and restart it. You can also use task manager to force quit the game and associated processes.
If the connection error is still there, relaunch your computer. This step could be very helpful. Relaunching your PC kills every process running in the background and provides a fresh start to system memory. With this, all the interrupting and unwanted process are killed and resolves bugs as well. After rebooting, hop into the game and surely your error would be fixed.
Read about How to Fix Lag, High Ping, and Latency on Valorant
Check your internet connectivity, Use a Wired connection
The next thing you can do if you are still facing this error is to resolve your internet connection. It is possible that your connection might be weak or unstable. If you are facing this issue then try restarting your internet connection so the if there is any problem with your internet it can easily go away. It will help to reset your connection and provide smooth connectivity. Simply turn off your router and wait for 10-15 seconds and turn it again.
If restarting your internet does not solve the issue then go for the wired connection. No matter how advanced WIFI has become, the wired connection still provides a smooth and steady connection. Any slight disturbance in connectivity can cause trouble while playing online. To avoid this issue, do use a wired connection. Connect your router with the port on your PC with the help of an ethernet cable. This would definitely resolve the connection issue.
Configure NAT and QoS settings
One reason for this connection error could be your restricted connectivity. For this, you need to configure your QoS and NAT settings in the router menu. To put it simply, QoS prioritize which application or process gets maximum bandwidth. Chances are that other devices in the house may be using maximum bandwidth and Valorant may be lower in the queue. You can configure this setting as well from the settings menu. In settings, look for QoS and enable it. Give Valorant high priority over other tasks.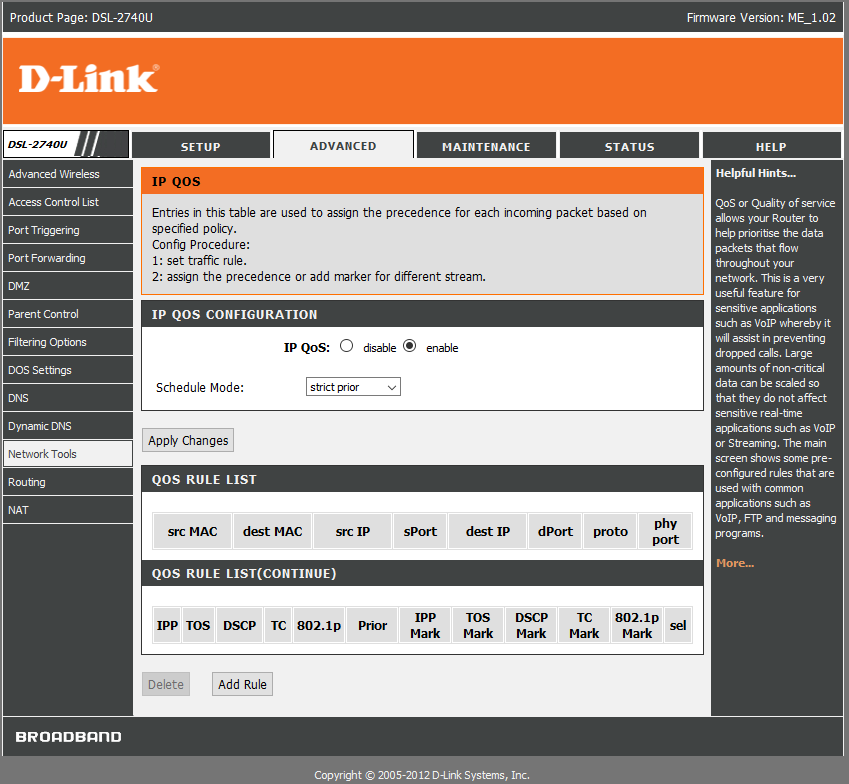 You can also configure your NAT type. NAT type is basically a gateway to Valorant datacentres from your IP address. A restricted NAT would halt your game connectivity to the server and cause a connection error. You need to have a moderate or open NAT type. For this, try contacting your IP provider to enable your open NAT type. You can also do it yourself. Login to your router settings menu, look for the UPnP option, and enable it. Restart your router and enjoy.
Check Windows firewall
You also need to check your windows firewall. Chances are that it may have restricted Valorant and Vanguard. Due to this, you might be getting a connection error when playing the game. You can check and remove Valorant and Vanguard launcher from the firewall settings. If you have other anti-virus software installed, check their blocklist and remove the game if it is blocked.
Re-install Riot Vanguard Launcher
Another problem could be due to the Riot Vanguard launcher. It is an anti-cheat program and it often crashes the game when you launch it. One way to fix this issue is to uninstall Riot Vanguard and install it again. This will fix any issue related to the launcher. To uninstall the Vanguard launcher, follow the steps below:-
From the settings menu, Head to Apps and Features.
Now go to 'Add or Remove' programs. Search for Riot Vanguard
select the 'Uninstall' option and restart Valorant
When you launch the game, it will again restart installing Vanguard
Once the launcher is installed, restart the game and this fix will surely help to resolve the connection error.
As a last resort, reinstall Valorant
If you have come so far, it means you ran out of luck. Now the only way through which you can solve this error is by re-installing the game. This will help a lot in fixing this error because when you download the game there are some corrupted files that could be attached to the game. These damaged or broken files may cause performance issues in your game.
So in order to remove any such ambiguity, delete the game and install it again. In this way, it will clear and reset system memory and provides a fresh start. We know that it could be very painful for some considering game size and your connection speed. So this method should only be used as a last resort.
these methods will surely help to get this issue fixed in no time. Even after trying all these methods, your connection error is still there, you need to immediately contact the Valorant support team. State your issue and they will help to identify the root cause and get it fixed. Till then, all you can do is wait as it might be a server issue.
Valorant is out now on PC. You can check it out right here!