Unreal Engine has gotten absolutely massive over the past few years, with many big studios opting to develop their games on it as well. With the reveal of Unreal Engine 5, Epic Games revealed a ton of new stuff including their new dynamic lighting system called Lumen.
Previously, people thought that the next-gen consoles would not be powerful enough to push 60 FPS on the new engine, as the unveil demo was running at 1440p30 on the PlayStation 5.
However, Epic Games has recently announced that they will be targeting 60 FPS lighting on next-gen consoles with Unreal Engine 5. This frame-rate push, especially for lighting will be facilitated thanks to Lumen and their new tessellation tech as well.
Unreal Engine 5 is one of the most anticipated tools for the developers. The sheer amount of time-saving techniques that it introduces will make game development much more efficient than it has been in the past. And now this new development will bring some joy to gamers as well. Epic Games is hoping to improve its engine in time for the release of new consoles and optimize it for 60 FPS gaming.
Fortnite, which is Epic's biggest franchise right now is already confirmed to be making its way to the PlayStation 5 and Xbox Series X. In addition to that, many other studios have also already announced their usage of the UE5 Engine including Ninja Theory for Hellblade 2.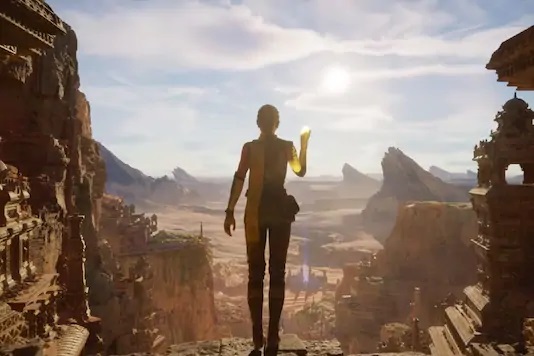 Making things more efficient with Lumen
Nicholas Penwarden, vice president of engineering at Epic Games, spoke about the company's vision in the Unreal Fest Online. He explained the new lighting technology in works and all the new features they hope to implement with it. "We are also still working on detail tracing to reduce light leaking and achieve better results in architectural settings. Lastly, we are investigating more options for calling, so you can choose where you want to make your trade-offs between the quality and performance of your projects."
Among the new features is their goal to take the current 30 FPS standard to 60 frames with the new Lumen. He said that "Lumen is an ambitious early technology and is currently running at a 30FPS budget on the next-gen console. The team is hard at work on optimizing, and we are aiming for a 60 hertz budget on release. Also, while Lumen is great on rougher reflective objects, we currently don't support mirror reflections on smooth objects."
This is not the first time we have heard of seen the new game engine. Epic Games also showcased a demo "Lumen In The Land Of Nanite" that showed the engine working on the PS5 development kit. This demo highlighted two of the main upcoming features in the Unreal engine 5 Lumen and Nanite.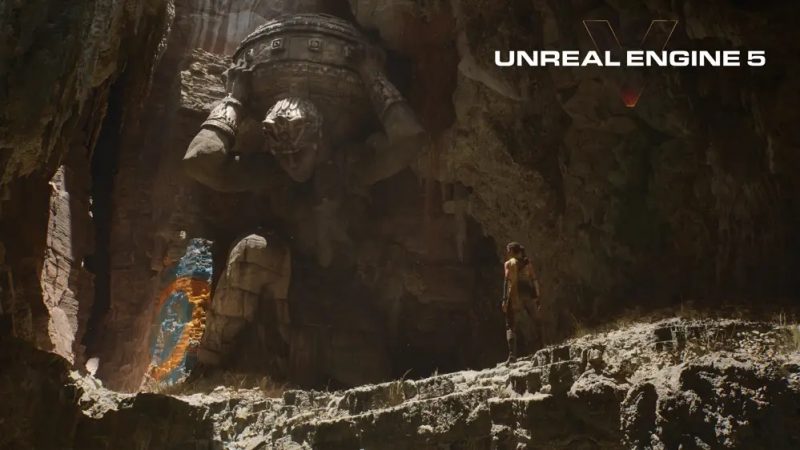 Lumen is the global lighting system that will deliver photorealistic lighting in games. At the same time, Nanite is a virtual geometry system that allows game developers to import and render 3D models and environments composed of billions of polygons. You can check out the demo here.
Nicholas Penwarden further said that "In summary, Lumen is working today on next-gen consoles, has a great feature set, and gives amazing results for dynamic runtime lighting as you can see here and in other examples of the demo. All in all, we are incredibly excited to see what content creators can achieve with the power unlocked by Nanite and Lumen working in tandem."
Consequently, with the new engine, unreal engine gamers can expect some massive gameplay and visual improvements. Epic Games have already announced their plans to release Fortnite for PS5 and Xbox Series X. With the new engine, we are hoping for some visible improvements for that as well.
Also Read: Hyper Scape the new Rattle Royale, is it better than Fortnite?
This is still a work in progress, and all the demo material is obviously not representative of the final performance. We have seen great demos that have resulted in not so great results. However, Epic Games has a fairly robust track record when it comes to developing new tech for game creators and we can expect Unreal Engine 5 to be no different.