Google just released a beta build of the new Android 11. The latest update features a lot of incremental tweaks on the previous version. There is also a notable amount of new features added to this release. The purpose of beta releases is to experiment with the new features and trying to improve them.
Its the time of the year when we have big technology conferences and events that unveil new products. Unfortunately, with the pandemic situation around the world, a lot of these events got canceled. One of these events was the Google I/O. Google I/O is an event held annually where google showcases the newest technology, both software and hardware, that they have been working on for the year.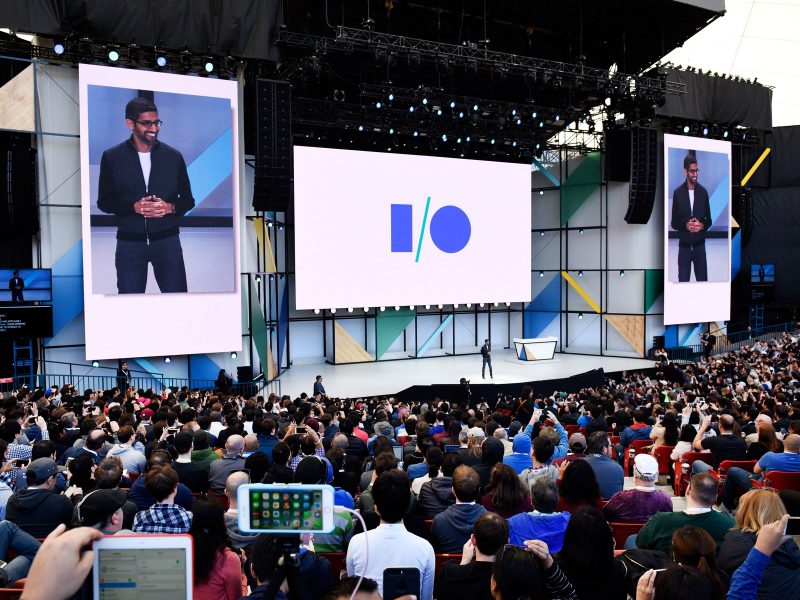 Although the event is canceled for the year, we are still getting a lot of partial builds for Android 11. While the initial Alpha builds did not have anything new, the recent Beta release brings some new features towards users.
The Android platform has evolved a lot during the past few years. Now, the yearly updates focus more on incremental changes rather than complete visual overhauls. Here are some of the new features in the latest Android 11 beta build.
Pixel Launcher
First up is the updated Pixel launcher. Pixel launcher is one of the core features of a Pixel phone from Google. This launcher not only provides simplicity but also excels at functionality. The launcher packs a bunch of features, all of which are oriented to provide better integration in google's atmosphere.
'Cursed' wallpaper is damaging Android phones
The new update adds the option for screen rotation to the pixel launcher. There is now another option to add an app suggestions row right to your home screen. The new row is added to the bottom of your home screen and features apps learning from your usage.
There is an option to pin a specific app if you want it to be there permanently, and you can also block apps from ever appearing in the suggested bar. There is also a new app switcher interface and some new app transitions.
Media Controls
Next is the new media controls in the quick settings. This option is pretty unique but full of bugs right now, so it's not enabled by default. You can enable it in the developer settings, and that puts a widget with music controls in your quick settings panel.
How to delete your sensitive data permanently
This is like an anodized version of media controls in the IOS control center. The widget includes options like play and pause, like, and a scroll bar. It also features adaptive colors varying with the colors in the album art of your music, which is currently playing. The option is still buggy and does not support a lot of apps right now. It does offer support for popular apps like Spotify and SoundCloud right now.
Power Menu
There are also some changes to the power button hold menu. In this build, when you press the power button, it gives the option to power off, restart and screenshot as usual, but along with that, there is now your google pay card and other passes configured with your android device.
Next to this, there are also toggles for smart home appliances. Google has come a long way in smart devices in the past, so it makes sense for them to provide quick access to these options here.
Notifications
Lastly, the new android release also gives a unique notification classification style. The notifications are now divided into three categories conversations, alerting, and silent notifications. The system automatically recognizes the app and sorts it into the right category.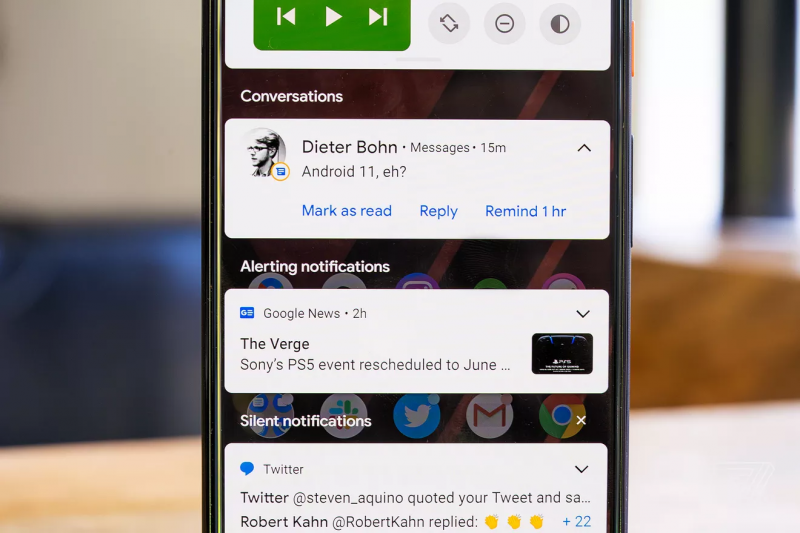 These are some of the new features in the latest beta release. There are also some minor new options like chat heads in google messenger, and an improved voice commands feature.  Keep in mind that this version of android is not final, and we'll be seeing a lot more changes soon.