Right from the beginning, OnePlus is known for its tech enthusiastic smartphone approach. Be it the Hardware, Software, or the pricing OnePlus has always made the right choices. Take the UI for example, Oxygen OS is one of the cleanest Android skins on the market. Part of that better user experience comes from less bloatware.
With less unused applications on the phone not only do OnePlus phones have more storage available, but they are also faster. However, it looks like OnePlus' take on bloatware is about to shift. A new update in India installs amazon application on phones without user permission.
The specific incident happened with the OnePlus 8T. Indian models of this phone are now receiving the Oxygen OS 11.0.1.2.KB05DA update. As it turns out this update also installs Amazon application on phones, which is something uncommon for software updates. The new change was identified by a lot of users as well as tech reviewers on Twitter.
Installing third-party applications from the start is something that differentiates the Pixel and OnePlus devices from other competitors. While that is okay for some users, it is a dangerous trend that should be avoided. Most of the time users do not use these applications. They just stay on the phone and run in the background because you can't uninstall them. OnePlus was treading in dangerous waters with their decision to install Facebook applications on the OnePlus 8 series and the OnePlus Nord.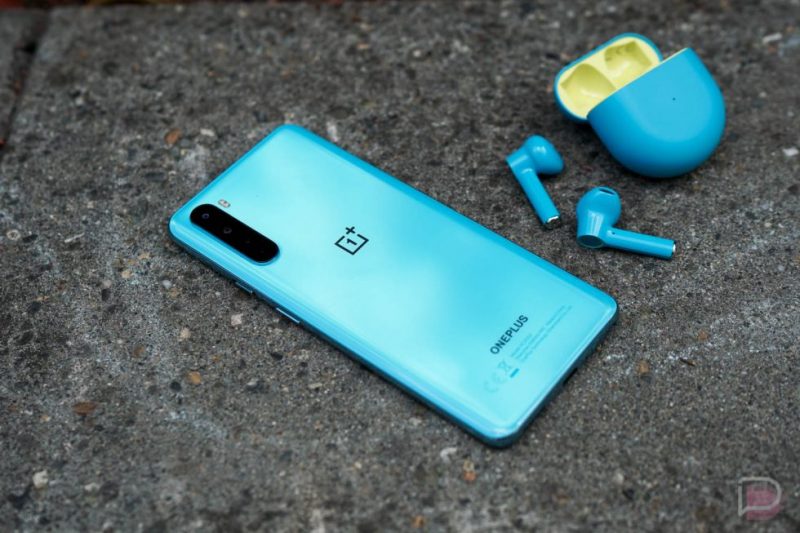 However, they quickly redeemed themselves and said they will not repeat the same on the 8T. It looks like that promise was only limited to Facebook applications and they are on the wrong track again. Interestingly, the co-founder of OnePlus, Carl Pei has also reportedly left the company so this change in direction could also potentially have something to do with that.
Got the new OTA update on OnePlus 8T I just noticed the first point, Oneplus is pushing third party app updates via OTA…. this is a scary trend… never saw apps added / updated via system OTA update.

But I guess no, one else will speak about this trend by Oneplus. pic.twitter.com/Ux41xl444W

— Ranjit (@geekyranjit) October 19, 2020
The Update:
While one inefficient way to deal with this problem is simply not updating your phone. But that has greater drawbacks than the benefits attached to it. Not only will that limit your future fixes, but it will also leave you with an older security patch. For OnePlus Right now the application is uninstallable. This means you can update your phone and then manually uninstall the application for your drawer if you don't need it.
Although removable putting such applications on phones is not something to be taken lightly. Before the amazon store application, the OnePlus 8T review units also shipped with Amazon Music. One important thing to note is that OnePlus is an Amazon Exclusive in India, which explains why Amazon is promoting itself on the phones. However, there is not a public deal that states that the two companies work together.
While it might be okay for some users it can also cause problems for others. It is important that users speak on such issues so that the company knows that it's something their customers are not okay with. Otherwise, what's stopping OnePlus to shove another useless application in the OTA update next time. Besides the Amazon application issue, the new update also brings notable changes in the Camera and Network categories of the device.
As for the future updates we just have to wait and see which way the company is heading towards now. Users will have to buy pixel phones if this behavior continues from OnePlus. Let us know in the comments what you think about this decision from Amazon.