It's an exciting day for VR enthusiasts as anonymous user posts new images of the next generation Oculus Quest 2. Users all over the internet have completely gone wild with this new design reveal. The images posted on Reddit have now been deleted but there is a link to a third-party website that still has them.
The wireless headset from Oculus this time comes up in white color in images from various angles. There are some crossed out details that might have serial numbers or prototyping details. We also see some material changes from images which indicate that Oculus is cutting costs and it might be a cheaper variant.
The new leaked images confirm that previously posted leaked images of Quest 2 on twitter were actually credible. WalkingCat on twitter post a render showing the design of the latest headset from Oculus. It showed the headset in black and white colors with minor tweaks to the design and features. Here is a look at the latest leaked images fro the Quest 2 flagship VR headset from Oculus.
These images confirm that this new device might just be an updated version rather than a generation jump. The new iteration uses a two-tone design with white and black colors instead of last year's all-black variant. The strap design also looks updated but all the changes a small and it maintains the original design of the Quest.
Compared to the last generation the headset is a bit slimmer. The top cameras also have changed position. They are now moved more to the sides of the device. There are also images of a new controller for this headset. It looks pretty similar to the current-gen controller there can be some internal improvements or changes but well have to wait for the release to see that.
The current Quest has a major flaw that can strain users' neck over long usage. The Quest is heavier on the front which can be uncomfortable it is also something that many competitors don't suffer from. The older leaks also suggested that there is no interpupillary distance slider at the bottom of this new headset.
In the current model, the Pupillary Distance slider varies the distance between the lenses. So that people with different facial features and eye distance can have a clear focus on the content. The Facebook-owned company removed this feature from their RIFT S and the newer Quest also does not have it. It can however be moved to a different location but that is unclear.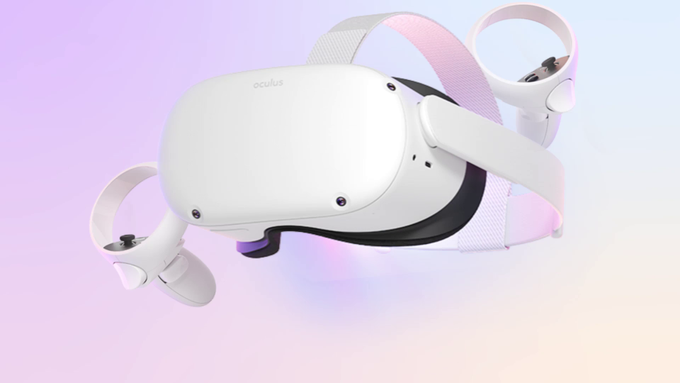 There are no spec leaks of Quest 2 out as of now and these design leaks can also be older prototypes. There is no confirmation from the company or any teaser about the new color scheme. In addition, we do not have any information about the pricing as well. The current Oculus Quest retails at around 400 dollars. Oculus has eliminated its low-end Go device to we might see some price drop in this iteration.
Also Read: New VR headset from MI and Oculus.
Oculus is yet to comment on these leaked images. The company also remained silent previously with the leaked renders. There is also no official release date yet. However, there are reports that Facebook has increased the production of its VR devices. These devices could very well be our new headsets and we might get an announcement soon. The new Oculus Quest can then be released by the end of this year.
For more images check out this post on Reddit.