Among all the buzz of the new Xbox Series S price reveal it looks like Microsoft is also keeping tabs on the Surface lineup. Microsoft recently launched "Surface Go 2" a tablet for the budget end customers. At $399 this tab provides great value and performance with the Core m3 processor. With the success of this device, it looks like Microsoft is looking to expand its midrange device offerings. The company is now planning for another device called Sparti in the laptop form factor this time.
Microsoft currently calls the device "Sparti". It is a thin and light machine but aimed at the budget tier. form the looks of it it looks like Microsoft has built this device for students who need a laptop on the go for online classes, browsing, and other light workloads. The internal hardware does not pack a ton of power. However, it is adequate to perform daily tasks without any hiccups.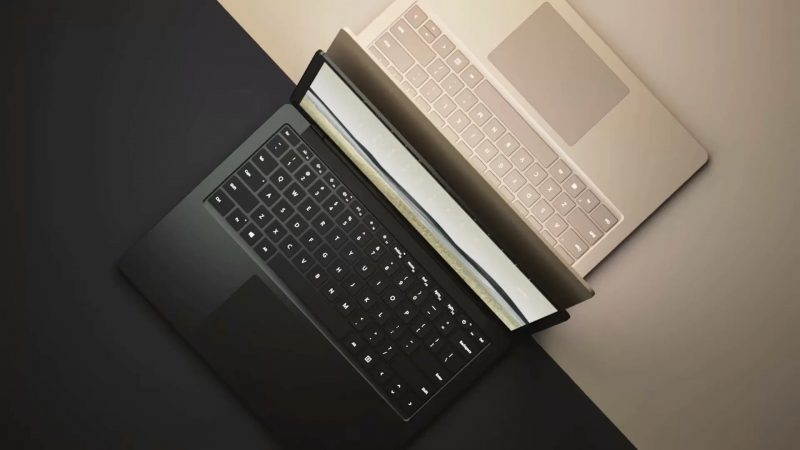 The current leaked specifications include some of the main information about the device. Microsoft's Sparti will come with a 12.5-inch display and a 10th generation Intel Core i5 processor. There are 4 Gigabytes of installed RAM as well as 64GB of storage. The device will come with windows 10 preinstalled costing users about 500 dollars more or less. It is clear what Microsoft plans with this device. They have positioned Sparti in the affordable range just like the Surface Go from the company.
One thing to note is that the coup of Windows 10 included in this machine will be in S mode. S mode only allows users to download apps from the Microsoft Store and browse the Web with Microsoft Edge. Which is a bummer if your workload relies on conventional windows programs. Although the windows store includes some of the essential programs for everyday tasks. It does seriously lack some of the popular productivity and social platform support.
Surface Laptops:
Microsoft Plans to start its "Go" lineup with this new Sparti laptop. It combines a compact built small footprint with low price in contrast to conventional surface books that start at 1000 dollars. Due to the ongoing pandemic and social restrictions, a lot of people are moving their business online. these people will be looking for a cheaper but well-built device and Microsoft will be right there in line. Hence the launch time schedule of this device will mean the difference of success and failure for it.
Currently, the cheapest product from Microsoft is the Surface Go starting at 399 dollars and after that, there is a huge price jump for Surface Pro which starts at 749$. With Sparti Microsoft is looking to fill this price gap between products it will offer a perfect middle ground in performance at around 500$. With Sparti Microsoft is looking to outrun current advancements in Chromebooks with the release of Pixelbook Go. Obviously, if it's between Chrome OS and Windows keeping personal workflows aside Windows is always the first preference.
The leaks came after looking at some of the engineering samples of the laptop. They mentioned that this laptop retains the trademark surface build quality. Consequently, Microsoft did not cut any corners to hit the lower price. In addition to the small form factor, it is also very lightweight mainly because the weaker processor does not require a hefty cooling solution as well as lighter batteries and no hard drive. The lightweight surely makes it a good companion to travel with we are not certain yet but Microsoft might also throw in LTE support to this.
This is essentially all we know of the device as of yet. It is unclear when Microsoft decides to release the device. It might be sometime soon or it might be next year. Either way it a great value for people going back to school or work. Let us know in the comments which one of the features you liked the most.