OnePlus 8 Pro has been one of the most hyped devices to come out this year, especially within the tech community. This is the first time that the smartphone manufacturer has launched a true flagship phone without any feature sacrifice. However, while this has made the OnePlus 8 Pro one of the most complete phones of 2020, it also has a cost attached to it which may not be exclusively monetary.
The OnePlus 8 Pro starts at $900 in the US and is truly treading on the territory of premium flagship smartphones from the likes of Apple and Samsung. If you consider the insane specifications and the overall build quality of the device though, that price tag starts to make more sense. However, OnePlus' efforts to push the limits of how much power you can fit into a smartphone in 2020 may have actually backfired.
Earlier this week, users on Twitter and Reddit started reporting that their new OnePlus 8 Pro displays had started to malfunction days after buying the device. The rather bizarre issue can manifest in two different ways; either your screen gets a green tint or you get a black crush on it that looks very similar to an old school burn in. Furthermore, this doesn't seem to be a limited issue either as these reports have multiplied in number over the past few days.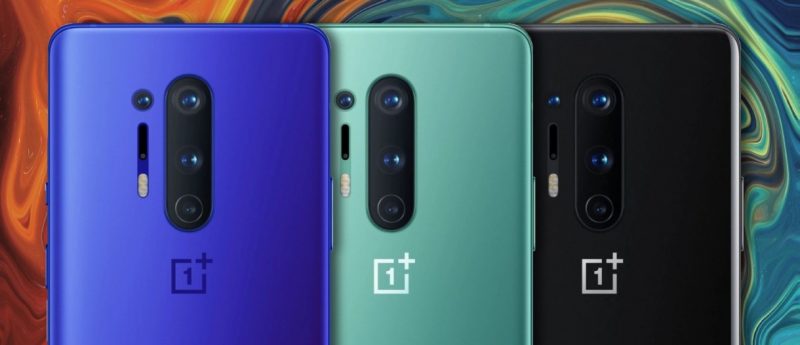 For a phone that prides itself on having the best display in the smartphone market right now with an incredibly sharp and smooth QHD+ 120Hz screen, this is definitely not a good look. Thankfully though, OnePlus support has acknowledged the issue and is investigating the root cause of it. However, while this debacle continues, the OnePlus official Twitter continues the promote the phone's incredible display which is actually pretty ironic.
If you're reading this, then you probably have the green tint or burn in display issue on the OnePlus 8 Pro as well. Thankfully though, you don't have to instantly regret buying a faulty $1000 phone as some people have already started to find solutions to their display woes.
So, here are a couple of things that you can try in order to fix the screen issues on OnePlus 8 Pro including the green tint and black crush display burn in.
1. Turning off DC Dimming
At this point it is pretty apparent that the main culprit of the display issues on the OnePlus 8 Pro is the high refresh rate paired with the high resolution. Maybe this is why Samsung didn't allow both 120 Hz and QHD+ resolution at the same time. However, that may not entirely be the main culprit as the issues are also linked to display brightness.
Users have reported that the green tint gets much more visible when you turn down the brightness on the device. So, while keeping the brightness up might be a temporary solution, it isn't very practical. Instead, users have found that an anti-flicker feature in most modern phones called DC Dimming is a root cause of the strange green tint.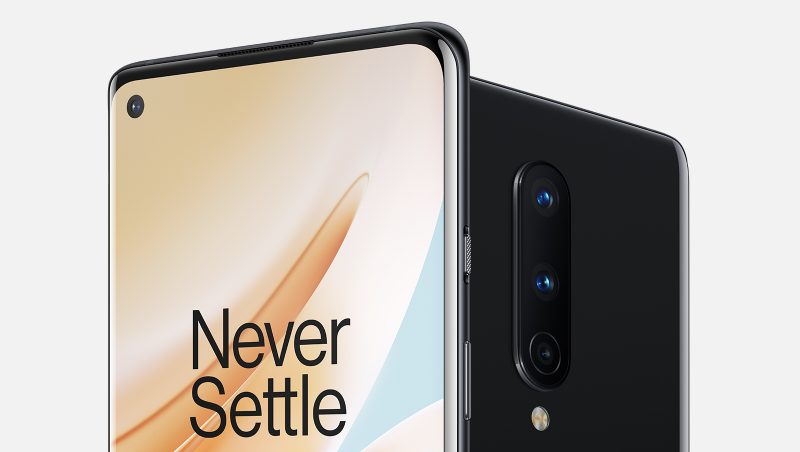 DC dimming basically neutralizes the display and reduces the voltage being delivered to the pixels. This stops the display from flickering extensively. It can also significantly help with reducing eye strain especially during low light conditions. However, as evident from the issues on the OnePlus 8 Pro, it has some caveats as well. So, you could try turning off DC Dimming to get rid of the green tint on your phone. Just follow these steps:
Go into the Settings of your OnePlus 8 Pro.
Scroll down and select Utilities.
Once you're in the Utilities menu, head into the OnePlus Laboratory.
In the Laboratory, you'll see the DC Dimming toggle. Turn it off.
While turning DC Dimming off does seem to solve the green tint issue, many people have reported that it introduces another black crush to the display instead. So, it turns out that you can only get rid of one of these issues at a time and you just have to choose which one is less bad.
2. Reduce refresh rate
One of the main staple features of the OnePlus 8 Pro is that buttery smooth 120 Hz refresh rate and while it is nice to feel like you're chilling in a hammock on the beaches of Maldives with a nice drink while you scroll through menus, it is also one of the main culprits behind the display issues on the OnePlus 8 Pro. So, until the issue gets fixed properly, you might have to just turn down the refresh rate on your device. Here's how to do that:
Head into the Settings of your OnePlus 8 Pro.
Open the Display menu and then select Advanced.
Now, select the Refresh Rate option and choose 60Hz on it.
Yes, it is quite annoying that you have to turn down the refresh rate on a $1000 device to make it not malfunction but sadly, there isn't much choice here. If the issue is really embedded within the hardware then no amount of software tweaking is going to fix it and we can only wait until OnePlus explicitly states what the issue is and what we should do about it.
3. Update your device
OnePlus rolled out the OxygenOS 10.5.5 update to OnePlus 8 devices a couple of days ago. While the smartphone manufacturer did not explicitly state that the display issues are being addressed in the new update, it did seem to hint at some slight improvements. Many people on Twitter who have installed the update have also claimed that it does seem to have some effect on the green tint.
Oneplus 8 Pro Green Tint test!

Great display but heard similar issues to the S20U (no surprise considering it's a Samsung panel).

Oxygen Os 10.5.4 vs Oxygen OS 10.5.5

Settings = Lowest screen brightness, adaptive brightness off, comfort tone off.

Slight improvement ????#test pic.twitter.com/dKofyjS1o0

— Fox Tech (@FoxTechh) April 25, 2020
Even though this doesn't exactly solve the issue fully, it is still a relief to know that OnePlus is actively still working to improve things and the new update at least makes things much better than before. Hopefully, the company will keep rolling out more updates in the near future to eradicate the issue completely. So, just in case you weren't doing it, keep your phone up to date.
At this point, we don't really know the scale of the green tint issue on the OnePlus 8 Pro. If it gets out of hand and a significant number of devices are affected by these display problems, this could pose a serious threat to OnePlus and its goodwill, especially when they're already under fire for foregoing their philosophy of making budget friendly devices.