There are rumors going around that Sony is trying to strike a deal with Rockstar Games Studio to make GTA 6 a timed exclusive for PlayStation 5.
GTA 6 is one of the most anticipated games and is planned to be released for the next-gen consoles. It's predecessor, GTA 5 was released 7 years ago and it is still loved by the community. GTA Online is regularly updated with new content to keep its players satisfied.
At the PlayStation launch event, we were promised a more refined version of the game with additional content for both the story mode and GTA Online. For the most part, it came out to be a disappointment as the players wanted a new GTA title, but it's still great to see the developers providing newer content for such an old game.
Could GTA 6 be a PS5 exclusive?
We aren't seeing games to be exclusive for a particular platform, for the first time. Both console giants have used this method to increase their number of sales and it actually works. Games such as Halo, God of war, Marvels Spiderman, etc, have been the reason to convince a lot of users to switch platforms. But unlike these titles, GTA 6 might be a timed exclusive, meaning the PlayStation 5 users might be able to experience it earlier than the users or other platforms.
In the past, Sony has made deals with Rockstar to make their games a timed exclusive. PlayStation users had the luxury to play GTA 3, GTA Vice City, and GTA San-Andreas months before Xbox or pc users. However, it was put to an end when Rockstar released GTA 4 on both, PS3 and Xbox 360, at the same time. Even though their streak of providing timed exclusivity of the franchise ended, we can still expect GTA 6 to be a timed exclusive for the PlayStation 5.
A YouTuber FoxyUKGames, claims that he found out about a $750,000,000 deal between Sony and Rockstar to make GTA 6 a 30-day timed exclusive for the PlayStation 5. However, this price tag is ridiculous and hard to believe for a timed exclusive and not a permanent exclusive.
When will GTA 6 be released?
Rockstar has been working on GTA 6 for quite some time now and we know that the game is in development but this does not mean that the game will be released alongside the next-generation consoles. Take-two interactive has revealed that they will continue to support GTA online and also make it a 3-month (free) exclusive for the PlayStation 5.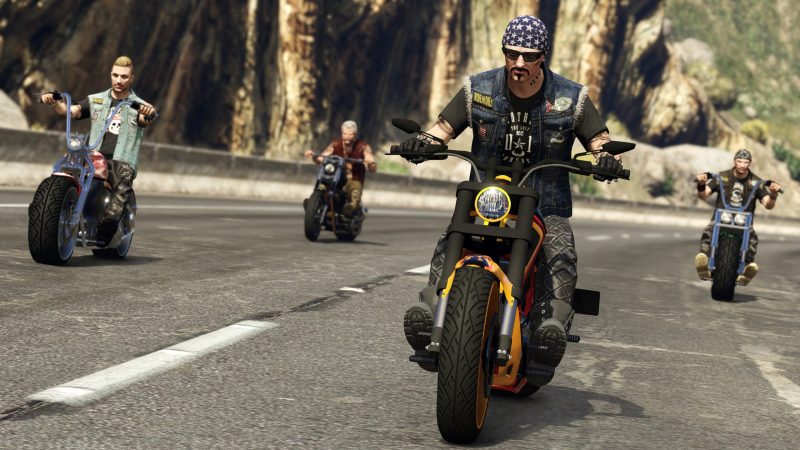 In April, two of Rockstar leakers, Yan2295 and Tezfun2, claimed that the game is halfway through the development process. Unlike so, a journalist for Bloomberg, Jason Schreier, said that the game is still in early development and years away from being released. These two contrasting claims make it difficult for us to set a timeline for potential GTA 6 release.
GTA 6 is rumored to be set in Vice city
Rumors suggest that the game will be set in a retro-themed environment, probably in Vice city which we first saw in 2002. If this turns out to be true, the fans will absolutely love the nostalgia combined with enhanced graphics and amazing gameplay.
Could this timed exclusivity mean devastating news for Xbox?
Probably not. The reason for this is that even if rumors are to be true, the game will not be a launch exclusive for the PlayStation 5. Secondly, the timed exclusivity of a month is not that long, meaning that Xbox series X players can just wait for a month. Combining these two factors, we can conclude that only hardcore GTA fans will be compelled to buy a PS5 if the rumors are to be true that is.