Counter-Strike: Global Offensive or CS:GO has stayed consistently at the top of first-person shooter charts despite the game being over 7 years old now. And, while the game has continued to receive updates over that period, it has not been anything too drastic. However, these updates do pile up over time and the CS:GO of today looks very different from the one we played 7 years ago.
Lately, Valve has started to inject a lot more resources into CS:GO. This is partly due to the fact that other competitors have started to pop up and take market share from it. Games like Valorant have managed to perfectly emulate the familiar CS:GO tactical shooter vibe with their own spin on it.
Despite these new entrants coming into the space though, nothing has managed to budge the behemoth that is CS:GO from its perch.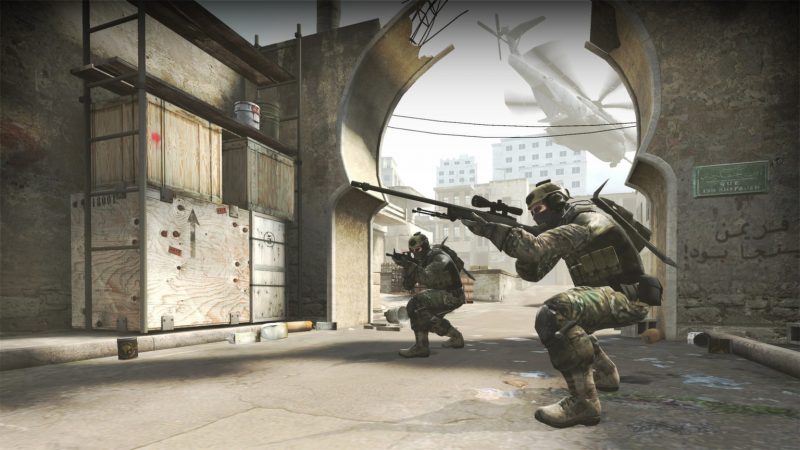 Having said that, according to most CS:GO players, the game has been on the decline for the past few years. Why? Mainly because public CS:GO matchmaking lobbies are just plagued by hackers and cheaters and you'd be lucky if you don't run into one in a match. In addition to that, the matchmaking isn't great either as the ranking system needs a lot of work to compete against other modern games.
However, Valve is determined to fix all of these issues with the game and has actually been communicating with the players a lot over the past few months. The game has received a lot of quality of life improvements via updates and the developer doesn't have any plans of slowing down.
Also read: How to enable Player Contrast Boost in CS:GO
Continuing that trend, Valve has finally decided to tackle the biggest issue with CS:GO right now in the latest update.
CS:GO trusted mode restricts third-party applications from interacting with the game
The latest CS:GO patch released on the 8th of June, 2020 has added a new feature to the game that will surely make a lot of people happy. Valve has decided to introduce the 'Trusted Mode' to the game. As the name suggests, the trusted mode will significantly try to restrict the number of third party applications and programs that try to interact with the game.
Usually, when hackers or cheaters join a CS:GO match, they're using a third-party script or program to run their cheats. However, with the game running in trusted mode, the use of those programs would not be possible anymore. The game will always launch into Trusted Mode by default unless players specifically choose to disable the option.
However, in case a player launches the game using the untrusted launch option, they'll be given a negative penalty on their 'trust score'. In addition to that, the players who launch the game without Trusted Mode will also be unable to join any VAC servers. This would especially help with making official matchmaking servers much more secure than before.
Furthermore, if a third-party developer wants to add their own DLLs to the game, they will have to get them digitally signed first, or else they won't be accessible via Trusted Mode.
According to Valve's statement, this is just another step in a long fight against cheating. And, while it may not be as strict or deeply entrenched as Valorant's own Riot Vanguard Anti-Cheat system, it is still a massive step in the right direction that will hopefully fix one of the biggest issues within the game.
Of course, hackers are still going to find their way around the Trusted Mode but this new change will definitely reduce the number of cheaters you encounter in matches drastically.
Patch Notes for 7/8/2020 Update
Here are the full patch notes for the latest CS:Go update released on 8th June, 2020:
Trusted Mode
Players now launch CS:GO in Trusted mode by default
While in Trusted mode, third party software will be blocked from interacting with CS:GO
To allow third-party software to interact with CS:GO, you can start the game with the -untrusted launch option. Note that in this case your Trust score may be negatively affected.
A backwards compatibility label "1.37.5.9" is temporarily available for players experiencing difficulty launching the latest version of the game.
If you are a third-party developer, all of your DLLs that interact with CS:GO must be digitally signed.
If your customers would like to use third-party software that is not digitally signed, they can start the game with the -insecure launch option. Note that they will not be able to join VAC servers with this option.
MISC
Fixed a regression to reenable twitch.tv streams in the "Watch tab"