If you haven't picked it up yet, now is a great time to immerse yourself in the wonderful chaos that is Call of Duty: Warzone. With the ongoing pandemic keeping productivity (for most people) at a minimum, the player base peaked. What's more, this year saw the game undergo one of the greatest overhauls in the franchise's history.
An entirely new map, called Rebirth Island, came into the mix, along with new game modes. The player count can max out at over 150 players, but it's the addition of smaller player counts that really add greater diversity to the game. And, with the addition of Nvidia DLSS 2.0 on the horizon, your PC will thank you for the gains in framerate.
What sets Warzone apart from the other popular battle royale shooters is its sheer polish. Unlike notoriously buggy games like PUBG and Fortnite, the game runs pretty smoothly. Even more importantly, it excels at almost everything it sets out to achieve.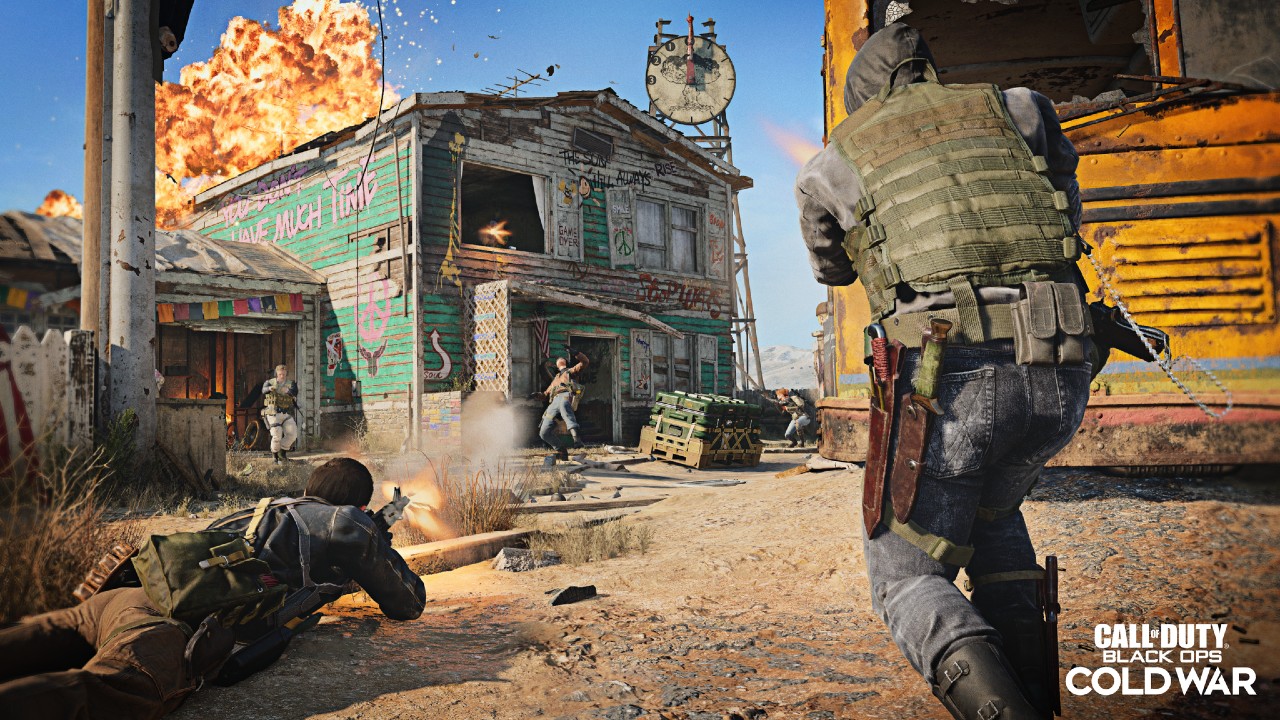 The game offers the superb Call of Duty gunplay that veterans and newcomers will appreciate, and familiar battle royale staples like the DBNO state. Although, given the game's avoidance of sci-fi heavy armor and permanent death, Warzone feels like a revamp of an oversaturated genre. It is fair to say then, according to many, the game snuffed the last breath out of the overdone battle royale recipe. As long as Warzone remains, we doubt any new free-to-play battle royale can take its place.
Unfortunately, the game isn't perfect, and for several reasons. The developers, Raven Software and Activision, simply fail time and time again to remove game-breaking exploits and bugs. Just look at the still-unresolved Infinite Stim cheat, that lets players unfairly win any competitive match. Aside from the gameplay itself, the title faces a number of concerning bugs and errors, potentially ruin or prevent gameplay. Take a look at the latest one.
The Warzone Dev Error 6661 causes issues when launching the game, or when online
One of the most annoying kinds of errors is the kind that pops up when you least expect them. This Warzone dev error 6661 is basically just that, with the addition of its recurring nature. That means the error remains persistent even after a retry of the game. Players on PC affected by the issue report a notification message bearing the dev error code flash on their screen. Then, they get booted onto the title screen indefinitely until the next retry. Often at times, players will already have started multiplayer matches when this unfortunate error kicks in.
The solution, you ask? It is to stay patient and wait for a potential fix from the developers. While they haven't formally acknowledged the issue just yet, it is safe to assume they stay working on resolving it. In that case, expecting a bug fix, in the form of an update or patch is not unreasonable. Until then, you can rely on our handy guide to get the game up and running again. After all, we use only the most reliable fixes, and we can't wait to help resolve your Warzone dev error 6661!
1) Restart your PC, then launch Warzone again
Like all computers, your PC is essentially a machine made up of numerous, interwoven processes. Each process is related to others working in association with it. When a process starts up abnormally or has its data sets corrupted, it can lead to an error. Over time, multiple affected processes can mean a systemic error. This can, naturally, cripple your computer's performance, leading to game crashes and unusual errors.
To resolve this, all you need to do is restart your PC. It may sound very basic, but this method gets results and is your first line of protocol for a reason. The reason for this is because it kills off all active processes and associated memory allocations. This means the next start-up will have correctly-started up processes only. Once this is done, restart Warzone.
2) Restart your router, and configure your router's advanced settings
The dev error may arise from an issue on your network's end. To fix this, you must restart your router by powering it off for 30 seconds, then back on. This will help clear away any traffic bottlenecks on your network. In addition, we recommend switching from a wireless connection to a wired Ethernet connection. This will help by reducing latency and packet loss when connecting to the Activision servers.
To maximize rule out any faults on your end, contact your internet service provider (ISP) for login credentials to your router. Once logged in, you can enable QoS and change NAT type from Strict to Moderate. The former helps by prioritizing your online gaming bandwidth over less urgent processes, stabilizing your connectivity. Meanwhile, the latter serves to bolster server connections without compromising network security.
3) Update your game drivers
Like the AAA games themselves, the software powering your GPU, called 'drivers', needs routine updates too. These driver updates help by improving performance across the board for your games. This can entail anything from boosting textures to quashing bugs and errors. Therefore, a responsible PC owner knows to regularly check for new updates.
The Nvidia drivers can be found in the GeForce Experience app. AMD users should head to the official site, here.
4) Use the Battle.net Repair Tool to verify game installation integrity
Like the Steam Launcher, Blizzard's marketplace and launcher pack a punch. The UI is easy-to-use and the addition of a hidden feature appealing. What feature, you ask? The ability to verify game installation integrities. This mechanism works by checking the installed directory files, against the server's records. Any discrepancies are promptly erased, and it can clean up any broken/missing files.
To do this, head to your Games Library. From there, look for the Scan And Repair option. This feature will only take a few moments but goes a long way to resolving Warzone errors.
If these fixes don't work, you may need to reinstall the game. The download file will take a significant amount of time for most gamers. However, it will erase all active and corrupted data.
For more on gaming, news, and tips, stay tuned!