In an extremely sad and unfortunate turn of events, we received reports from major media outlets that the 5-time NBA champion Kobe Bryant died on Sunday morning after a helicopter carrying him and 4 other passengers crash landed in California. Sadly, none of the passengers or the pilot made it out of the crash alive taking the death toll up to 5.
At the time, Kobe's 13-year old daughter was also traveling with him and has been confirmed dead as well. According to TMZ, Kobe's wife Vanessa Bryant was not among those on board. The names of the other 3 people have not been disclosed yet. We forward our utmost condolences to Kobe's family and to the families of other 3 passengers that lost their lives in this accident.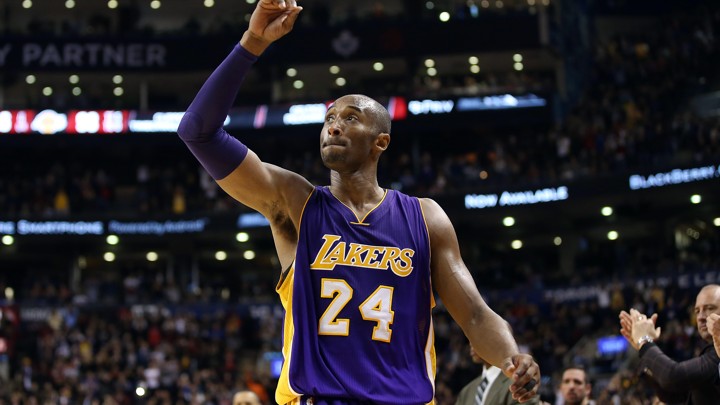 The crash was initially reported by TMZ and according to the media outlet, "Kobe was traveling with at least 3 other people in his private helicopter when it went down. A fire broke out. Emergency personnel responded but nobody on board survived. 5 people are confirmed dead."
However, one rather peculiar thing came up on Twitter shortly after the news about the NBA Legend's death broke out.

Twitter user predicted Kobe Bryant's death in 2012
A Kobe Bryant fan on Twitter who goes by the username @dotNoso tweeted something out that puzzles the mind so much that you might actually start to question reality. In his tweet, which was made over 7 years ago way back on November 14, 2012, he said that Kobe Bryant would end up dying in a helicopter crash. You can view the original tweet from the user down below.
Kobe is going to end up dying in a helicopter crash

— .Noso (@dotNoso) November 13, 2012
This is extremely bizarre and mind-bending since the chances of this being a pure coincidence must have been absolutely astronomical. Furthermore, if the post was made on another app like Facebook or Instagram, it would have been easier to fake but since there is no way to edit posts or their dates on Twitter, there is absolutely no way this could have been faked unless there is some real tech voodoo magic going on here.
Twitter CEO responds to edit button requests
what made you predict it like that in the first place? How did you do thattt 😦

— M (@madjabeen) January 26, 2020
Other users were left perplexed after this tweet asking dotNoso about his prediction but we haven't had a response from him yet.
https://twitter.com/Vraxooo/status/1221522340699426816
After the confirmation of Kobe's death, the user then made a series of posts in which he expressed his disbelief. Since he is a fan of Kobe Bryant as well, the news has obviously shook him a lot. And, when you add the weight of his prediction coming true on top, we can only imagine how hard it would be for him to actually make sense of this news.
C'MON MAN. THIS CANT BE IT.

— .Noso (@dotNoso) January 26, 2020
In any case, whether we are living in a simulation or this is a pure one in a trillion coincidence, the news of Kobe's passing today is of pure tragedy.
Kobe Bryant's vastly successful NBA career spanned over 20 years. He spent all 20 of these years playing under a single team, the Los Angeles Lakers. He has been the member of the All-Star team for an astonishing 18 times.
Kobe is also a 15-time member of the All-NBA Team and a 12-Time member of the All-Defensive team. In 2008, Kobe was also chosen as the Most Valuable Player. There is no doubt that he was an absolute legend of the game.
Kobe Bryant was 41 at the time of his death.