Back when it came out on PC, the latest entry in the Microsoft Flight Simulator series blew everyone away with its insanely impressive tech. Developed by Asobo Studios, the team behind A Plague Tale, MS Flight Sim was a technological marvel that pushed the boundaries of video games. It paired some of the most stunning visuals in a video game with the ability to go anywhere on the entire globe. You heard that right, MS Flight Simulator uses the power of Microsoft's Azure Cloud and pairs it with Bing satellite imagery to bring the most detailed rendition of planet earth in a game yet.
The game also uses real-time weather and flight traffic data to ascertain every little detail of your flight and the volumetric cloud and lighting techniques are something that we just haven't seen anywhere else yet. In addition to that, MS Flight Simulator is also the most accessible Flight Simulator yet. Not only is it the first Flight Sim from Microsoft since 2006, but it is also one that caters to the widest audience. If you're a flight sim aficionado, you can simply turn up the difficulty settings and have the classic detailed and complex sim experience.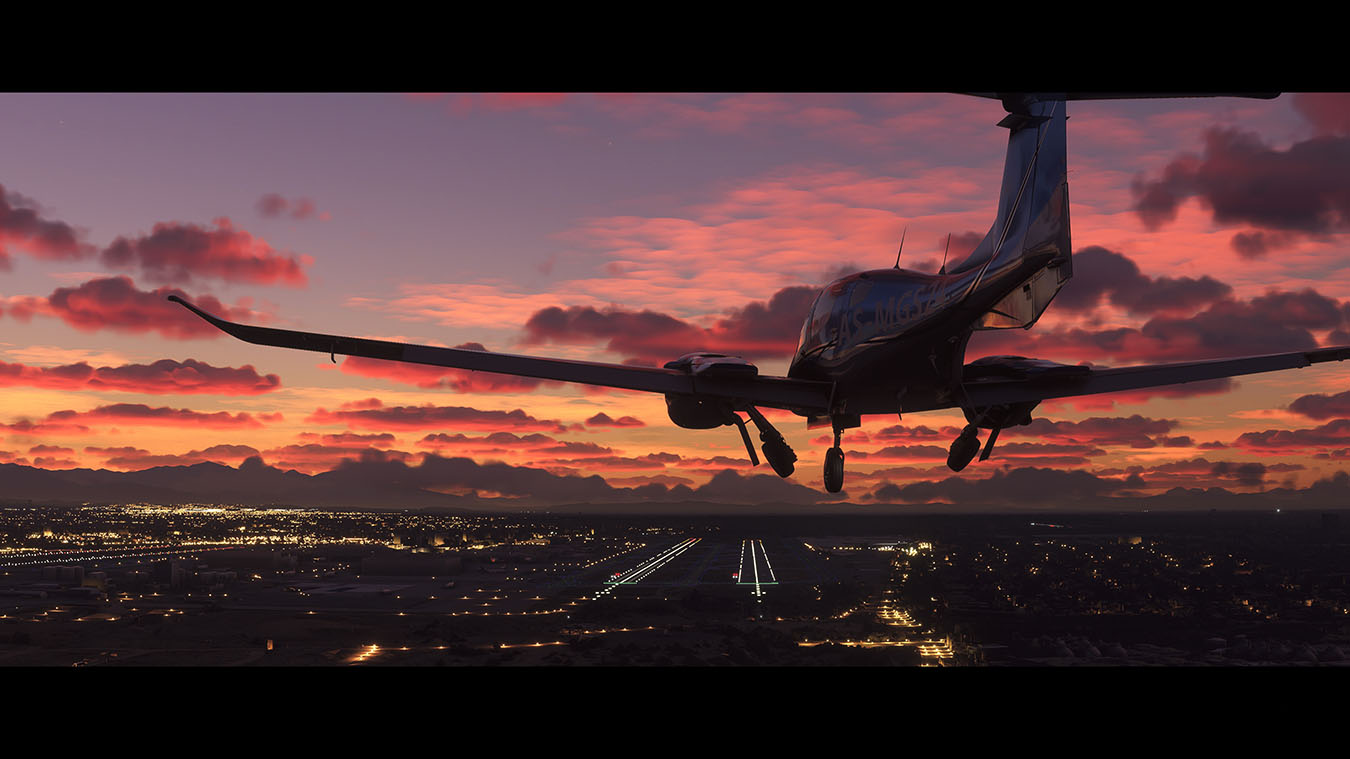 Microsoft Flight Simulator is easy to just pick up and play
However, if you just want to sit back, relax, and enjoy the views, Microsoft Flight Simulator allows you to crank down the difficulty and it basically holds your hand the entire way through the flight. You can fly to and look at essentially every landmark on Earth faithfully recreated within the simulator along with some of the biggest cities in the world as well. In fact, Microsoft claims that popular cities like New York have actually been rendered in-game down to the nearest 5 cm of accuracy.
Usually, Microsoft Flight Simulator games are PC-only since they've been too complex to translate well over to a console controller. However, this time around, Asobo has created something that's extremely easy to pick up and play even with an Xbox controller. So, the simulator was bound to come out on the Xbox consoles as well. Due to its jaw-dropping visuals though, Microsoft Flight Simulator has only been released on Xbox Series X and Xbox Series S consoles and not the Xbox One. The game does run on an Xbox Series X with settings similar to the Ultra PC spec, which is impressive since even the beefiest of gaming rigs struggle to run the game at those settings.
Microsoft Flight Simulator is crashing frequently on Xbox Series X and S
Nevertheless, the game is out now on the Xbox Series X and S and it is just as good as it was on the PC. With that said, there's a slight caveat that you need to keep in mind before you jump in. Since it is a new release, Flight Simulator on Xbox is still not quite the most stable game out there. Players have been reporting some game-breaking bugs and glitches including graphical anomalies and even hard crashes. The crashing situation is particularly interesting because, for some players, the game never seems to crash while others can't even fly around for 5 minutes without crashing back to the home screen.
Also read: Players are using MS Flight Sim's live weather to fly into hurricanes
While we're sure that Asobo is working on a fix for the issue, the MS Flight Sim community has also been trying to find ways to circumnavigate the problem. Apparently, a lot of these crashes are not caused by the game itself, but due to some lapse in communication between game servers and the client. Since MS Flight Simulator streams a lot of data over the cloud to fill in the gaps in the detailed areas, a lot of these data downloads can get interrupted due to an unstable connection resulting in hard crashes. Thankfully, we already have a few fixes that seem to help fix the problem in many instances. So, here are some remedies that you can try to fix the frequent Microsoft Flight Simulator crashes on Xbox Series X and Xbox Series S.
1. Download the Offline Files for Microsoft Flight Simulator beforehand:
Microsoft Flight Simulator is a big game without any doubt. I mean, it has the entire world inside it so a big install size is a given. However, even the 70 odd gigabytes of initial installation size do not contain all of the information you need to see the world in full detail. In fact, most of the additional world details are streamed over the internet and downloaded on the fly from the cloud as you fly to different locations. There is an option to turn off this setting and fly around in low-detailed areas offline as well to save some bandwidth. However, no one likes to look at ugly terrain and buildings so most people keep it on.
Having said that, there is also another option that lets you manually download all of those additional details to your console SSD. And, while it does take up a lot more space (over 30 GB), it can prove to be really helpful in the long run, especially for the stability of the game. Not only that, but the Microsoft Flight Simulator in-game store also contains additional free download packs for individual cities and locations that can really elevate the experience. We've found that downloading these additional files and then turning off the online streaming mode can really help with getting rid of frequent crashes in most cases.
2. Turn on the Quality of Service setting on your router:
If you're playing Microsoft Flight Simulator on an Xbox Series console, chances are that you're not hardwired directly to your router, And, while we cannot emphasize enough the importance of hooking up your console directly to your router via an ethernet cable, we also understand that such a solution might not be viable for everyone. Running on Wi-Fi though is not exactly the most efficient way to play a game, especially when it requires streaming large swaths of data.
A lot of times, when multiple devices are connected to your router, the gaming experience can get bogged down as the router doesn't realize that your console needs data much more quickly than a device that's streaming Netflix. There's a quick way to fix this though. Most modern routers have a setting called QoS or Quality of Service that allows you to prioritize internet bandwidth and traffic for a single device. So, in essence, it would be much more akin to hardwiring your console to your router, just without the added wired latency benefit.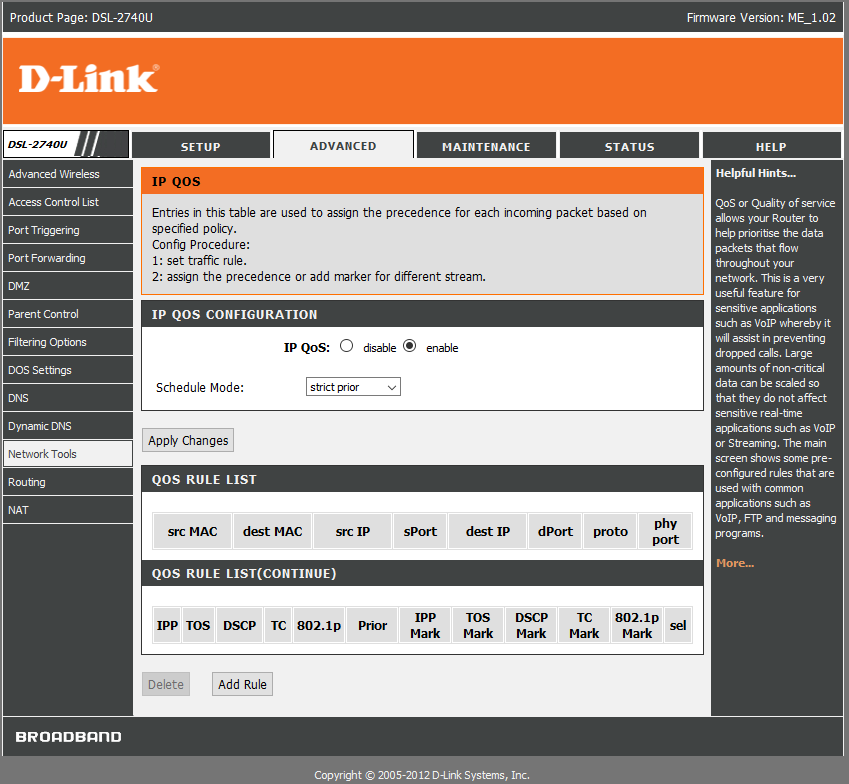 In order to turn on QoS, just head into your router settings. You can do that by typing the default gateway in your browser (it would look like 192.168.x.x), and entering the login credentials provided by your ISP or present behind/underneath the router. Once you're in, look for Networking tools or a similar option (depends on your router brand), and find QoS within that. Just enable QoS and then add your preferred device (in this case, your Xbox Series X or S) to the high-priority device list and you're good to go.
3. Forward ports for Xbox Live:
Another reason behind an unstable connection between your Xbox Series X|S console and the Microsoft Flight Simulator servers might be your router's firewall preventing traffic passthrough. This is a common theme for most ISPs as they have their own firewalls in place to prevent open P2P communication. Usually, this is referred to as NAT, and most of the time, a moderate NAT works fine. Having said that, sometimes, routers can have a closed NAT type that prevents all kinds of communication and can really interfere with the experience.
One way that you can potentially fix this is by forwarding ports for Xbox Live servers on your router. In order to do this, head into your router settings and look for Port Forwarding. Within the port forwarding option, add the following ports:
88 (UDP)
3074 (UDP and TCP)
53 (UDP and TCP)
80 (TCP)
500 (UDP)
3544 (UDP)
4500 (UDP)
Once you're done, save and exit. If the NAT type still has not changed from closed, you might have to contact your ISP and ask them to change your NAT type from their end.
Hopefully, one of these fixes worked for you, and Microsoft Flight Simulator isn't crashing on you as frequently as it did before. If not, you might have to delete and reinstall the case. In addition to that, you can also file a support ticket and hope that Asobo Studios pushes an official patch in the near future to fix these issues.
Microsoft Flight Simulator is out now on PC, Xbox Series X, and Xbox Series S. You can check it out right here, or download it via Xbox Game Pass.