Microsoft just purchased Bethesda for 7.5 Billion Dollars. They announced this news on Twitter along with a welcome note from the head of Xbox, Phil Spencer.
For those who don't know, Bethesda is a game developing giant. Elderscrolls, Fallout, Doom, Dishounoured, Quake, Wolfenstein are a few renowned names from the company. Microsoft bought the company and acquired a team of 2300 very talented developers. They are spread globally and work for the following studios: Bethesda Studios, id Software, ZeniMax Online Studios, Arkane Studios, MachineGames, Tango Gameworks, Alpha Dog Games, and Roundhouse Studio.
Today is a special day… We are THRILLED to welcome the talented teams and beloved game franchises of @Bethesda to Team Xbox!

Read the full announce from @XboxP3: https://t.co/Jn0HcTJ9Mi pic.twitter.com/iQVutgT6zq

— Xbox (@Xbox) September 21, 2020
The news comes one day before the pre-orders for Xbox Series X and S open, which suggests this was a planned move. This is possibly the biggest deal in game development. Moreover, the deal has left people wondering with a lot of questions. These include questions regarding the exclusivity of Bethesda games and the future of PlayStation games from Bethesda etc. Read through as we answer some of these questions along with our perspective.
also read: Xbox removes all mentions of RDNA2 from its website; is it still the most powerful console?
Will Bethesda games be Xbox exclusives now?
Exclusive games seem to be the trend in the console market in 2020. Both Sony and Microsoft have revealed a growing list of exclusive games for their upcoming consoles. Microsoft was already in the lead quantity-wise, but with this deal, it seems like it could offer more quality wise as well. Although nothing is confirmed yet, fingers are pointing towards some games being exclusive for the Xbox. Since Bethesda had some deals already made with Sony, they can't call those off. they include Ghostwire Tokyo and Deathloop.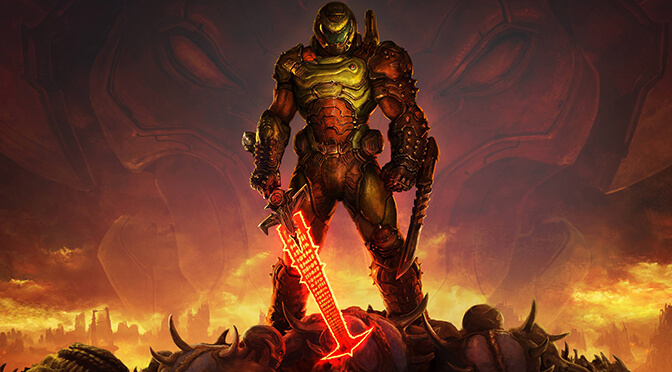 Bethesda games have a huge player base spread across different platforms. It would be mindless to think that Microsoft will make games like Fallout, Elder Scrolls, or Skyrim an exclusive. Unless Microsoft is willing to be the villain, they will probably not go with this route. Making them exclusive would cause then to inevitably lose a huge part of their player base. Moreover, if we look at the past, Microsft bought Mojang back in 2014 but continued to roll out Minecraft on all platforms.
This suggests that future Bethesda games will most likely not be Xbox and Pc exclusives. They might be a timed exclusive with some exclusive DLCs at most. Maybe there will be some unannounced games that will be Xbox exclusive but that is for time to tell.
Xbox Gamepass just became more worth
Microsoft started a subscription service for games back in 2017. At that time it was not such big news as the game library wasn't that attractive. In contrast, the service has become much more worth with the latest addition of EA play as well. The ever-expanding library will have a lot more to offer with Microsoft buying Bethesda. This would mean that users will be able to enjoy the content of their choice by paying a small fee as compared to the full price for the game. In short, more value for money.
Xbox Gamepass currently has 15 million active subscribers. This number is more than enough to boast about its recent success. Microsoft is working on making it even better by adding more and more games. This might be enough to compel some people to buy the Xbox instead of a PlayStation.
Future of Bethesda PlayStation 5 games
Another question that is raised is if Bethesda games will be available on PS5 in the future. As mentioned earlier, Sony had already made a deal with Bethesda for Ghostwire Tokyo and Deathloop. This means that these games will obviously be still available as an exclusive for PS5. Moreover, DOOM Eternal was confirmed for PS5 as well. So it is highly unlikely that Bethesda games will not be available for PS users.
also read: PS Now will be integrated into PS Plus as suggested by rumors
Thinking that this deal might be a dealbreaker for some PlayStation enthusiasts would be an overstatement. As explained earlier, these games have a huge PlayStation player base. Microsoft just can't go ahead and prevent them from being able to play their games as they would lose a lot of revenue. However, as Microsoft owns Bethesda now, this could mean PS users might get delayed releases or lesser DLCs. But all this is for time to tell.